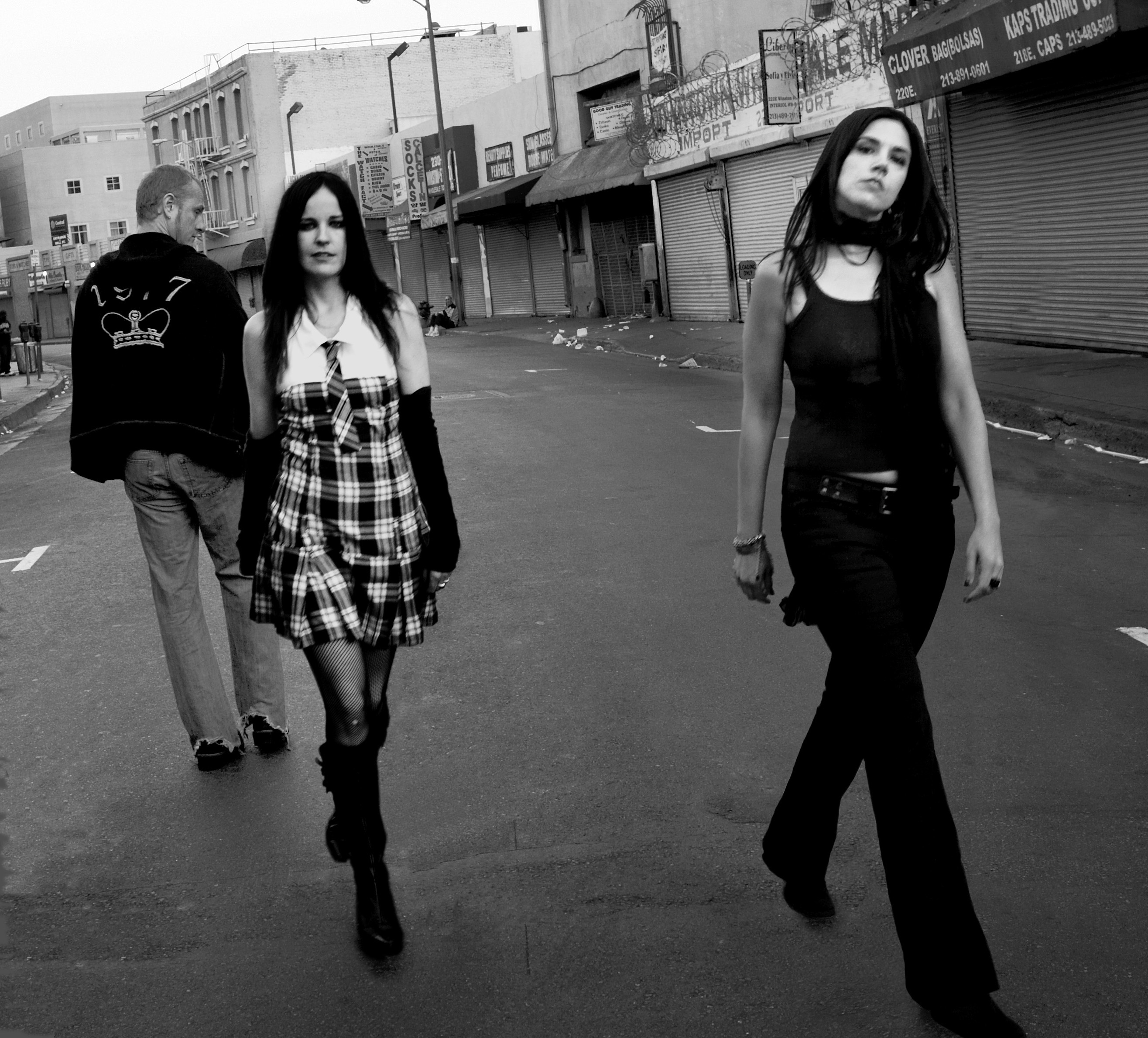 "Saucy Monky shares a lot of the qualities of pop's classic female-fronted bands — irrepressible melodic-ism and smart lyrics". –Los Angeles Times
When it all begin, Saucy Monky's unique brand of indie pop was on high rotation on Tom Dunne's popular "Pet Sounds" radio show on Ireland's Today Fm. They were also embraced by legendary Hot Press Magazine, with special features & magazine covers to boot. They made their Irish TV Debut live on "The Late Late Show" and had coveted spots on the Oxegen Festival performing with The Cure & Black Eyed Peas, and O2 In The Park with Westlife to crowds of 100k +. All this in the space of a few months! Quite a feat for a self-managed, indie band.
Returning to their home base of Los Angeles, they secured licensing deals with Savoy/429 Records (Warner Bros) and Measured Records in Scotland & the UK and had countless TV and Film placements with their songs.
Then it all went a bit pear-shaped.
Why? Lead singers Annmarie Cullen and Cynthia Catania ended their romantic relationship on the eve of the release of their quintessential, self-prophesying album Turbulence.
The girls marched through their breakup & returned to tour Ireland & the US later that same year. Driving over 16,000 miles through America – just the two girls & Cynthia's chihuahua, Tallulah. The Saucy Monky band had fragmented from all the internal drama. After changes in band members, label support dried up, management went their separate ways – the wave of great fortune turned to struggle.
The girls fulfilled their immediate touring obligations, without breaking to "heal". The glue that kept them going was their true friendship, love for music and a long standing residency at an Irish pub in Venice, CA.
The band went underground with a new rhythm section and recorded what was to become their Between The Bars album. Simultaneously, songs from Turbulence and Celebrity Trash ended up in a well received, gay indie flick called "And Then Came Lola". And so phase two of their careers in Saucy Monky began. The ex-couple came out about their relationship and true identities in a kinder, gentler climate of the gay press, Pride Festivals, simultaneously securing more placements in TV and film (like "Blue Bloods" & "iCarly") including a theme that song-writers Annmarie and Cynthia penned for ABC TV Network.
In 2012 the band, which included bassist Steve Giles and female drummer Megan Jane, recorded the "Trophy Girl" series of EP's. Their lez-centric video for the single "Awkward" has tens of thousands of YouTube views and kept the band on the lips of traditional and online press.
In 2016, co-founder Annmarie Cullen moved to Spain with her new wife, and Saucy Monky went on hiatus. Last year, there was a one-off show at Hotel Cafe, in Los Angeles, and a string of European shows with friends Naimee Coleman & Sylvie Lewis, and one of SM's original drummers, Adam Marcello.
Stay tuned for more music, adventure, and stage banter from this long-standing, beloved indie band!
Saucy´s music has been placed over 50 times in TV and Film. Here is a selection: